%%
THE HAMMOND SUPER STORE
Phone: 440-886-5100

Welcome to Don Richards Piano & Organ Exchange
Phone 440-886-5100
%% %% %%
To view the items that we carry please click below


NEW HAMMOND
NEW LESLIE
HOME ORGANS
SPEAKERS

NEW HAMMONMD B-3 NEW PORTABLE B-3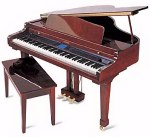 SUZUKI DIGITAL PIANOS
NEW ROLAND ORGANS
General Music Keyboards
USED ORGANS
THE HAMMOND STORY
Many Brands to choose fro
m
Hammond-Technics-Lowrey
STORY & CLARK PIANOS
HOME OF THE HAMMOND ORGAN
YOUR HAMMOND CONNECTION !
We are specialists in bringing you the finest in
preowned vintage Hammond Organs as well as
new Home Hammond Organs.
Looking for a B-3, A100, C-3 or any of the classic
vintage Hammond Organs?
WE'VE GOT THEM !!!!!
If you don't see what you are looking for, contact us and if we don't have it, chances are we can find it for you.
Looking to Sell your Hammond Organ, Call us
Thank you for visiting our web site!
Don Richards Piano & Organ Exchange
5592 Ridge Rd
Parma, Ohio 44129
Phone: 440-886-5100
E-Mail
DonRichardsMusic@AOL.com